A POSTCARD FROM THE FRONT
- Back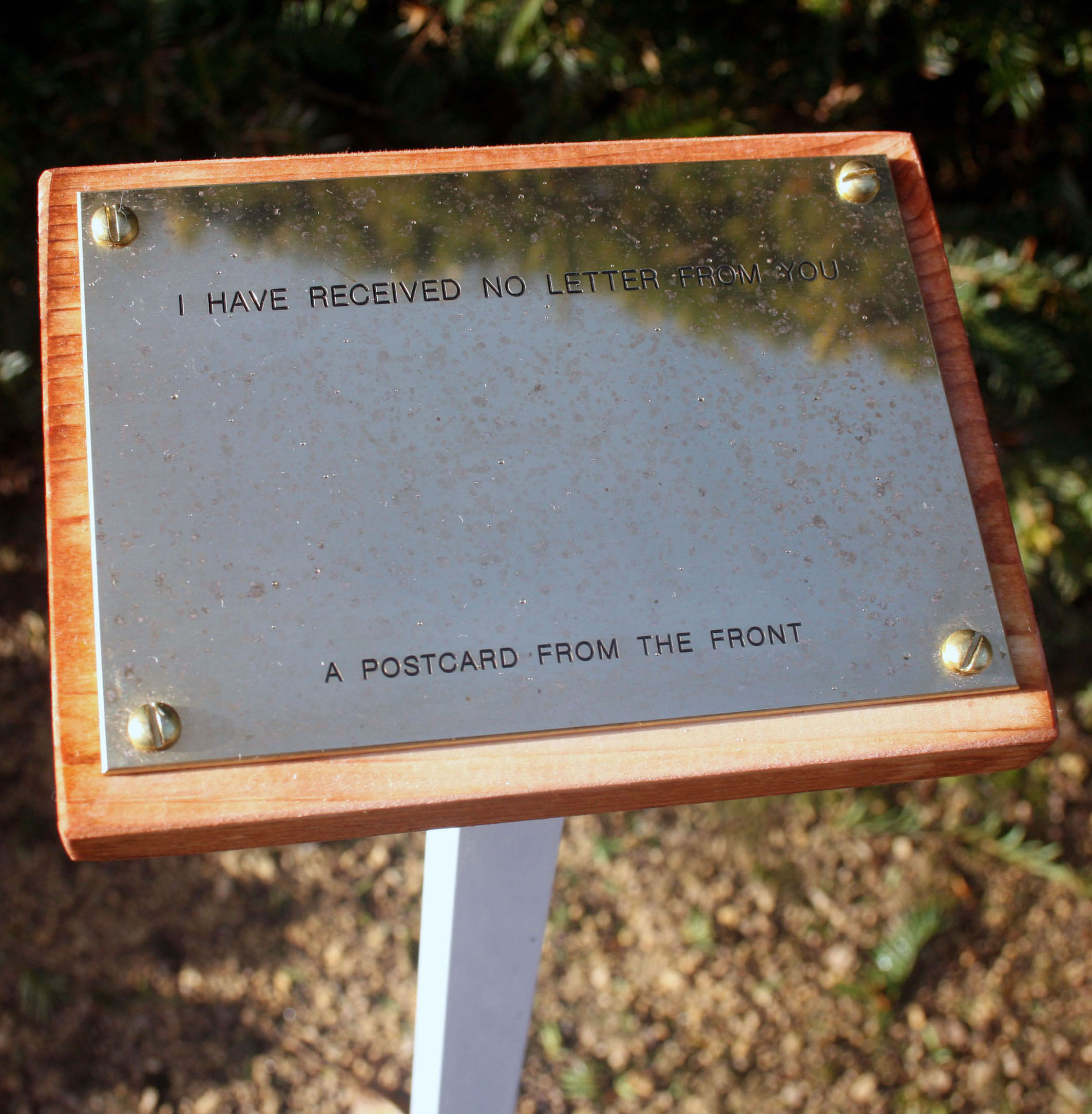 During World War 1 the British Army issued pre-printed

Postcards to the soldiers with a selection

of messages that they were allowed to tick or

cross out as suited their condition. Instructions

read that
'Sentences not required may be

erased. If anything else is added the post card will be destroyed. '
My grandfather, Lance Corporal Alfred Howes

enlisted on the 11 December 1915 into the

Queen's (Royal West Surrey) Regiment and was

at the Somme during 1916 to 1918. During this time he sent a number of these cards to my

father who was then a boy three years of age.

He also made a matchbox cover out of a brass

shell case and engraved it with a design and

lettering.
Installation at Dyffryn Gardens, Vale of Glamorgan, South Wales - 2017
Six plaques with different messages.